This is the home of critical comics reviewing.
This is not the place for children.
All review submissions can be sent to neverironanything@gmail.com
You can listen to the podcast on Spotify and Apple Podcasts.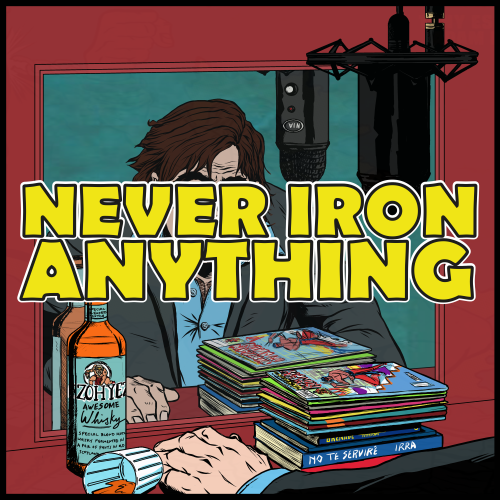 This week Tony is re-joined by comics artist and editor Sarah Harris. In a new segment entitled 'Challenge Sarah' she and Tony discuss the English translation of the award winning 'Alone' by Christophe Chaboute. Prepare to have your heart broken by the story of a man on a lonely island who begins to realise that there may be a chance to escape, not least of all through his imagination. What a book! You can follow Sarah on Twitter here and enjoy her adventures as she edits the new Awesome Comics Podcast anthology. You can also sign up to the new Tribute Press Patreon right here. Many thanks for listening.