This is the home of critical comics reviewing.
This is not the place for children.
All review submissions can be sent to neverironanything@gmail.com
You can listen to the podcast on Spotify and Apple Podcasts.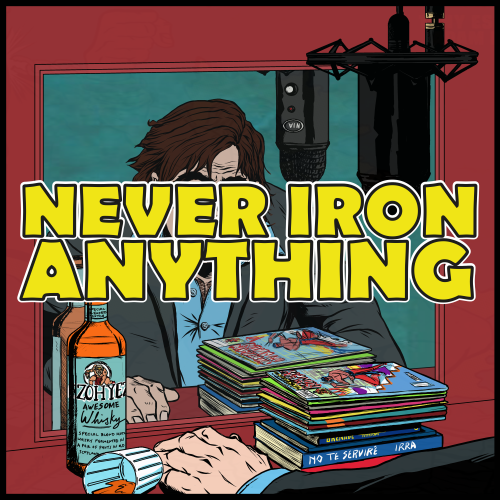 Tony and comics writer Jordan Thomas have fun sitting down and discussing some classic comics characters.  Bronze Age Marvel and beyond is covered with some in-depth discussions about what makes a good cover and why. Along with some anecdotes about covers they have loved, a random cover generator game and some cover rules laid down by Carmine Infantino. You can follow Jordan on Twitter right here and if you are quick you can head over to Kickstarter and pledge to his brilliant ongoing series Weird Work with art by the Mighty Shaky Kane! You can find images of the covers the boys picked by visiting the NIA website here. Many thanks for listening.