This is the home of critical comics reviewing.
This is not the place for children.
All review submissions can be sent to neverironanything@gmail.com
You can listen to the podcast on Spotify and Apple Podcasts.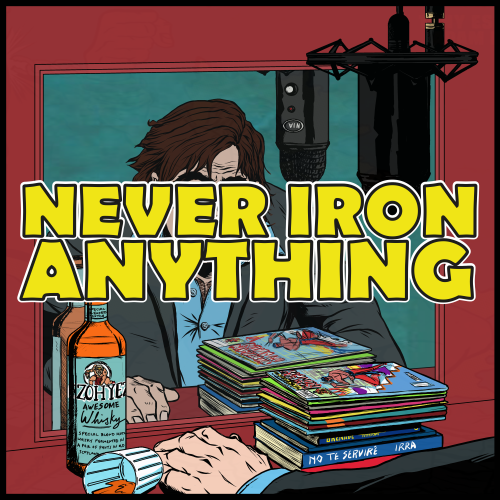 This week Tony is joined by his comics buddy and collaborator Mr Tom Curry. The pair discuss Osamu Tezuka's complicated and provocative Manga 'The Book of Human Insects'. A story of love, betrayal, and some troubling sexual violence. Tony makes the case that Tezuka is the greatest writer of comics so far!  Do you agree? Let us know your thoughts over at the Never Iron Anything site. Many thanks for listening.